Kathmandu to Delhi bus ticket booking service is available from our office SPEEDY Tourism Thamel Kathmandu. Ktm to Delhi direct tourist bus service takes driving time duration 22-26 hour with 1130 KM distance and bus ticket price Rs 4,800 |- for direct & Rs. 4400 |- for connecting bus. This bus service is daily and direct with the facility of Air condition (A/C), semi-sleeper seat, in some buses facility of the toilet too.
Nepal to Delhi bus service is more popular and trustworthy after the official inauguration of joint bus service (DTC from India side and Manjushree YataYat from Nepal side) by honorable Indian Prime Minister Mr. Narendra Modi Jee and honorable late Nepali Prime Minister Mr.Sushil Koirala. This service became safer, comfortable, fast, easy, and luxurious after the bus service operated by Northern Travel. Many Nepali, Indian and other tourists are highly beneficial to this.
We are also providing bus reservation or hiring services from Kathmandu Nepal to Major cities of India like New Delhi, Agra, Jaipur, Varanasi & other pilgrimage destinations with permit permission from the Indian Embassy Kathmandu.
Contact number - 015906588 | +9779808248220 ( Ashok Sir ) ( Mobile, Viber, WhatsApp)
Because of Covid 19, Bus at boarder should be change and all the arrangement is made by our company
| | | |
| --- | --- | --- |
| Bus Stand in Kathmandu | Departure Time | Arrival Time | Delhi |
| Bauddha | 07:00 am | Next-Day 11 AM-02 PM |
| Swayambhu Ringroad, Karkhana Chowk | 07: 40 am | Next-Day 11 AM-02 PM |
| Kalanki front of BABA Petrol pump | 08:00 am | Next-Day 11 AM-02 PM |
| Kitchen Cafe Narayanghat, Chitwan (Near Sauraha) | 01:00 pm | Next-Day 11 AM-02 PM |
Kathmandu to Delhi Bus Detail & Seat Photo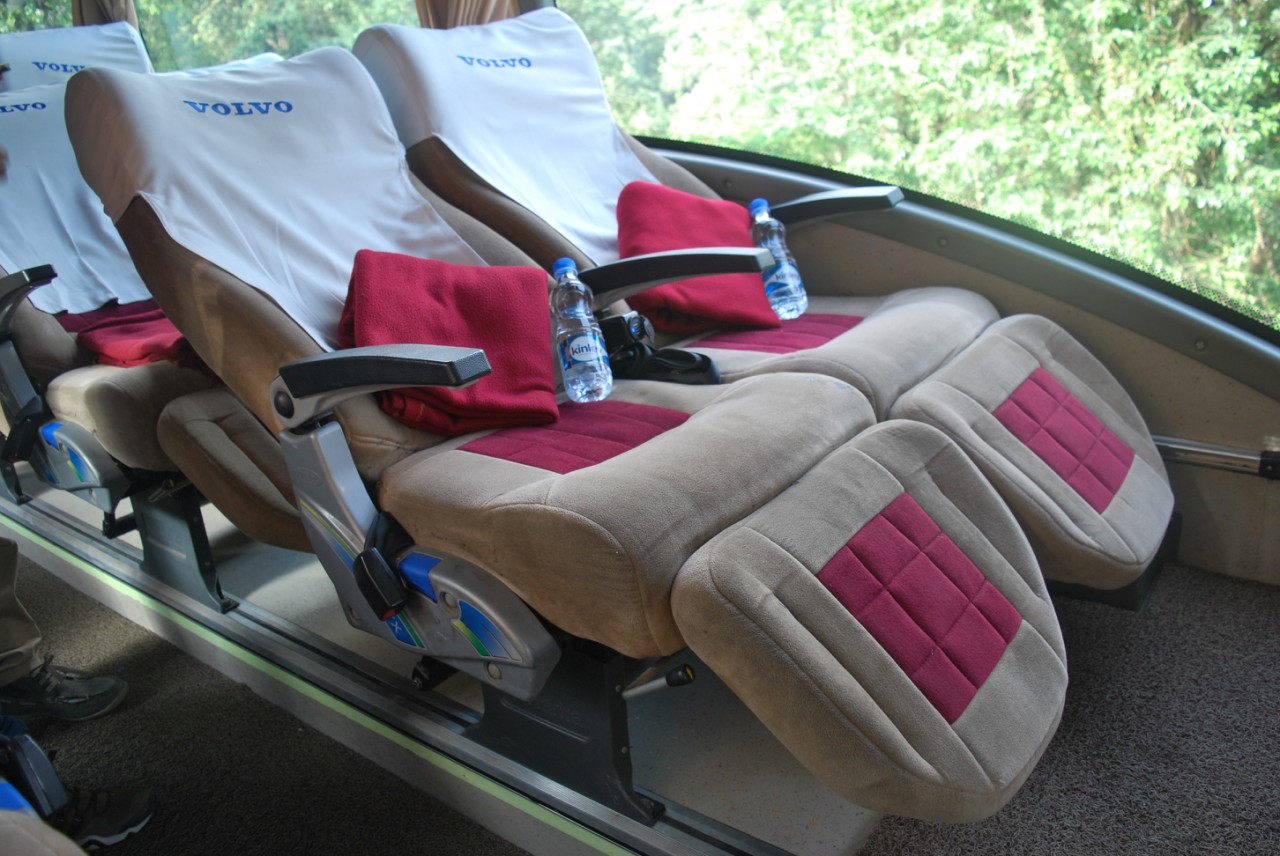 Service in Bus : - Air condition bus, Blanket, Comfortable Semi sleeper seat, Charging plug, mineral water, and, 2 LED light
Bus route:- Malekhu Dhading to Narayanghat Chitwan to Buwal to Sonauli (Nepal & India Boarder) to Gorakhpur to Lucknow to Agra to Noida to Delhi.
Do I need pcr test to travel from kathmandu to delhi by bus ?
No PCR test is required to travel Kathmandu to Dehli by Bus or by land.
What is required Document to travel Kathmandu to Delhi by bus now ? No need for CORONA Test or PCR Report
* For Nepali Citizenship card or Passport copy or Student ID card for Children bellow 16 or Birth certificate
* For Foreigner Valid visa of India with passport copy
Bus station or stop in Delhi, India- Manju ka Tilla, Paharganj, Gurudwara Bangla Sahib, Metro station Delhi, Ananda Bihar UP, Agra ( Near Tajmahal )
How to travel from Kathmandu to Delhi ?
By Flight - Daily Direct flight is connecting Kathmandu to Delhi to Kathmandu with flight duration 1:40 min- 1:55 min with first flight 08:00 am & last flight 05:00 pm by Nepal airlines, Air India, Vistara airlines & Indigo airlines.
Kathmandu (Ktm) to Varanasi ( Banaras) by flight and Varanasi to Delhi by bus, jeep, car or flight
Buddha airlines is operating 2 direct flights every Monday & Friday per week from Kathmandu to Varanasi and back to Kathmandu with flight time duration 50 minute & air distance 351 km.
Departure time from Kathmandu to Varanasi : 7:15 am | Varanasi arrival time time: 8:05 am
Varanasi is at a distance 846.6 km from New Delhi with connection by newly constructed Lucknow Expressway & Jamuna expressway. Number of flight is available from Varanasi to Delhi. Beside this car /cab, jeep and bus booking service is also available from our company. If you have travelling mood than we suggest you one day Varanasi sightseeing , staying there overnight and next day travel to New Delhi.
By Train - If you are willing to travel Kathmandu to Delhi by train than you have to travel Kathmandu to Sonauli (Nepal- India Border) by bus, Sonauli to Gorakhpur by cab & catch a train to New Delhi from Gorakhpur or Kathmandu to Bhairawa airport by flight Bhairawa to Sonauli to Gorakhpur by drive and Gorakhpur to Delhi by train.
Beside this other alternative way to travel Kathmandu to Delhi is Kathmandu to Bhadrapur airport by flight, Bhadrapur to Bagdogra Airport (39.3 Km distance with approximate time 1 hour) by drive & Bagdogra to New Delhi or other destination of India by flight.
Kathmandu to Dhanagadhi airport by flight and Dhanagadhi to New Delhi with distance 394.4 km and driving time 8:22 min by drive another option to travel Nepal to India.
Nepal to India Bus rental service
We also provide Bus, Minibus, car, jeep hire service from Kathmandu & Sunauli to the major city of India like Lucknow, New Delhi, Tajmahal Agra, Rajasthan, Mumbai, Goa, Hyderabad, Manali, Manipur Darjeeling, Sikkim, etc. with the facility of vehicle permit from India Embassy, Kathmandu Nepal.